Khasi Inheritance Of Property Bill, 2021: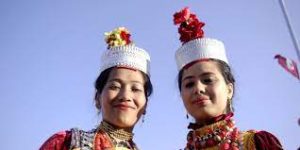 Last week, a district autonomous council in Meghalaya announced that it would introduce the 'Khasi Inheritance of Property Bill, 2021.
It is aimed at "equitable distribution" of parental property among siblings in the Khasi community.
If implemented, the proposed Bill would modify an age-old customary practice of inheritance of the matrilineal Khasi tribe.
Aims and Objectives of the Bill:
Equitable distribution" of parental property among siblings – both male and female.
Let parents decide who they want their property to inherit.
Prevent a sibling from getting parental property if they marry a non-Khasi and accept the spouse's customs and culture.
Custodianship is often misconstrued as ownership vested in just one person, that is the youngest daughter. This custodianship comes with the responsibility to care for aged parents, unmarried or destitute siblings and other clan members.
Moreover, the custodian cannot buy or sell the land, without taking permission from her maternal uncle.
Also, most of the property is clan property or community property.