First Strategic And Counter-Terrorism Dialogue Between India And Nigeria: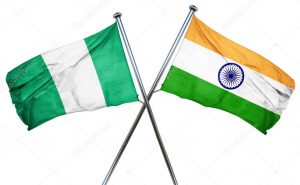 The National Security Adviser (NSA) of Nigeria visited New Delhi for the First Strategic and Counter-Terrorism Dialogue between India and Nigeria at the level of NSA.
Within the framework of the close and strategic partnership between India and Nigeria, the National Security Advisors held in-depth discussions on the threats and challenges faced by democratic societies from terrorism, extremism, and radicalization.
The two sides identified specific areas of cooperation to enhance their fight against all forms of terrorism, reaffirming their firm belief that there can be no justification for terrorism in any form or manifestation.
Nigeria is a country in West Africa bordering Niger in the north, Chad in the northeast, Cameroon in the east, and Benin in the west.
Its southern coast is on the Gulf of Guinea in the Atlantic Ocean.
Its capital is Abuja.