King Charles III Coronation: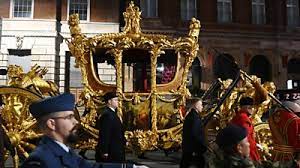 The coronation of King Charles III and his wife, Camilla, will take place on May 6, which coincides with the anniversary of the 1910 death of his great-great-grandfather, King Edward VII.
King Charles III will wear St. Edward's Crown during his coronation, as is customary.
St. Edward's Crown is the oldest of the British royal crowns and is a part of the Crown Jewels collection.
King Charles II was the first monarch to wear the crown, which was created in 1661.
The crown is made entirely of gold and is adorned with rubies, amethysts, and sapphires.
It weighs around two kilograms and is estimated to be worth $40 million (€36 million).
The crown's name is derived from St. Edward, who was the final Anglo-Saxon king of England and ruled from 1042 until his passing in 1066.
Camilla, currently Queen Consort, will wear the crown made for the 1911 coronation ceremony of Queen Mary, consort of King George V, during the coronation.
For the first time since the 1700s, a queen consort's crown will be reused in a coronation.