Beed Model: Maharashtra: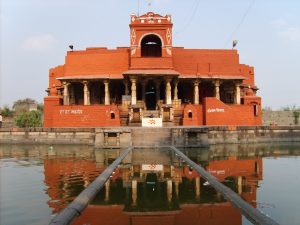 Maharashtra government has asked for state-wide implementation of the 'Beed model' of the crop insurance scheme Pradhan Mantri Fasal Bhima Yojana (PMFBY).
'Beed Model':
Beed is a district located in the drought-prone Marathwada region.
The district presents a challenge for any insurance company because farmers here have repeatedly lost crops either to failure of rains or too heavy rains.
Given the high payouts, insurance companies have sustained losses.
The solution:

To attract the insurance companies, the state Agriculture Department decided to tweak the PMFBY guidelines for the district.
Under the new guidelines, the insurance company provided a cover of 110% of the premium collected, with caveats.
If the compensation exceeded the cover provided, the state government would pay the bridge amount.
If the compensation was less than the premium collected, the insurance company would keep 20% of the amount as handling charges and reimburse the rest to the state government.