Launch Vehicle Mark- 3 (LVM-3):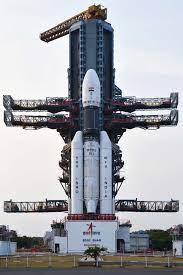 ISRO's heaviest payload rocket, GSLV-Mk3/LVM3 carrying 36 OneWeb satellites onboard took off from the Satish Dhawan Space Centre SDSC-SHAR, Sriharikota, under the OneWeb India-1 mission.
OneWeb India-1 mission:
It is a Network Access Associates Limited, UK (Bharti-backed OneWeb Group Company) and the NewSpace India Limited (NSIL) joint mission to launch 72 satellites to Low-Earth Orbits (LEO).
In its second mission, LVM3 placed 36 OneWeb Gen-1 satellites totalling about 5,805 kg recently.
It will open the door for India to advance toward gaining access to LEO connectivity and the spread of space-based internet.