Maoists: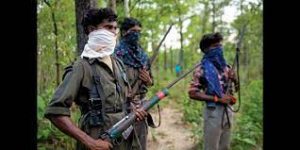 The geographical influence of Maoists has contracted to only 41 districts in the country, a sharp reduction from 96 such districts in 10 States in 2010, according to data provided by the Ministry of Home Affairs (MHA) to Chief Ministers and other officials at a meeting held.
These miscreants have been pushed to a few pockets with only 25 districts accounting for 85% of the LWE (Left Wing Extremism) violence in the country.
Union Home Minister Amit Shah chaired the meeting to review the security and other developmental aspects in the LWE-hit States.
Addressing the meeting, Jharkhand Chief Minister Hemant Soren accused the Centre of slashing the number of LWE-affected districts in the State that could avail ₹33 crore under the Special Central Assistance (SCA) and Security Related Expenditure (SRA) scheme for infrastructure-related projects.
According to the ministry, there has been a gradual decline in the number of LWE incidents in the last decade. The incidents have reduced from 2,258 in 2009 to 349 incidents till August 31 this year. The number of deaths reduced from 908 to 110 during the same period.