MGNREGA : Changes In Payment Method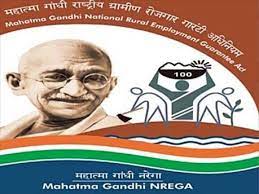 A Parliamentary Standing Committee has asked the Rural Development Ministry to replace caste-based NREGS payment with the earlier mechanism of generation of single Fund Transfer Order
Key observations:
Parliament's Standing Committee on Rural Development and Panchayati Raj has asked the government to roll back the system of caste-based wages, under which NREGS workers are paid based on whether they belong to a Scheduled Caste, Scheduled Tribe, or Others.
It wants government to revert back to the earlier system by which a single Fund Transfer Order was generated without "any sort of segregation on the basis of caste".
Create caste rift: NREGS workers are part of the "economically weak populace and can come from any religion/caste, [and] creation of such payment system wherein one specific community is preferred over the other solely on the ground of caste will only give rise to resentment and create rift among the beneficiaries of MGNREGA"
Caste-based payment system:
Under the new system, if 20 individuals (say, six SCs, four STs and 10 others) work together at a site under MG-NREGA, a single muster roll would be issued, but payment would be done by issuing three separate Fund Transfer Orders (FTOs), one for each of the three categories.
It came into force on April 1, 2021.
Beneficiaries in the 'Others' category, which includes the 'General' and Other Backward Classes (OBC) categories, especially complained of delays.
According to the Ministry, the system of category-wise payment of wages was introduced to "accurately reflect on the ground flow of funds to various population groups". Last October, a process of "streamlining" of the new system was taken up.
MGNREGA:
The scheme was introduced as a social measure that guarantees "the right to work".
The key tenet of this social measure and labour law is that the local government will have to legally provide at least 100 days of wage employment in rural India to enhance their quality of life.
Key objectives:

Generation of paid rural employment of not less than 100 days for each worker who volunteers for unskilled labour.
Proactively ensuring social inclusion by strengthening livelihood base of rural poor.
Creation of durable assets in rural areas such as wells, ponds, roads and canals.
Reduce urban migration from rural areas.
Create rural infrastructure by using untapped rural labour.