Model Tenancy Act: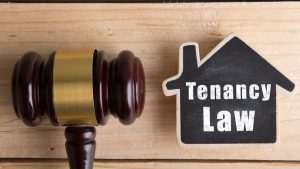 The Union Cabinet has approved the Model Tenancy Act for circulation to all States / Union Territories for adaptation by way of enacting fresh legislation or amending existing rental laws suitably. It will help overhaul the legal framework with respect to rental housing across the country.
Salient features of the act:
The government had first released the draft of the MTA in 2019. The Act aims to bridge the trust deficit between tenants and landlords by clearly delineating their obligations.
Besides, The Act is expected to give a fillip to private participation in rental housing as a business model for addressing the huge housing shortage.
The Model Tenancy Act will provide a model for urban and rural properties, as well as a template for residential and commercial properties.
In case of dispute between landlord and tenant, a rent authority, or a rent court would be available for speedy resolution.
A tenant will have to submit a security deposit of two months for residential premises.
For commercial property, a tenant will have to pay six-month rent.
The tenant cannot sublet a part of or the whole property to someone else.
If the tenant fails to vacate the premises on the expiration of the period of tenancy or termination of tenancy, the landlord is entitled to double the monthly rent for two months and four times after that.
the landowner would give notice in writing three months before revising rent.
The landlord cannot hike the rent in the middle of the tenure.