Water Budget : Kerala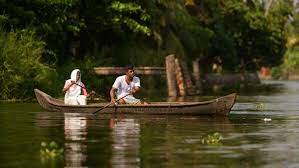 Kerala became the first state to adopt a water budget, as a solution to water scarcity during summer months to ensure equitable water distribution.
A water budget is a tool used to manage water resources by estimating the total amount of water available in a region and the amount of water used by different sectors.
It helps in making informed decisions about water use
It helps in Identifying areas of water scarcity
It helps Developing strategies for equitable water distribution.
It Create awareness about proper water use and avoiding wastage.