Mutual Fund Systematic Investment Plan (SIP) : Increase In Collection (2022)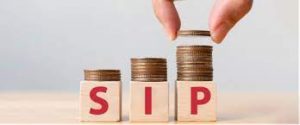 Mutual Fund's SIP collection jumps 31% to ₹1.5 lakh cr. in 2022 on account of higher retail participation, data with the Association of Mutual Funds in India (AMFI) showed.
Contributions to mutual fund schemes through systematic investment plans, or SIPs, remain unfazed from the market volatility in 2022 with inflow growing to ₹1.5 lakh crore in 2022, a surge of 31% from a year earlier, due to higher retail participation.
Systematic Investment Plan (SIP) is an investment methodology offered by mutual funds wherein an individual saver can invest a fixed amount in a chosen scheme periodically at fixed intervals – say once a month, instead of making a lump sum investment.
The SIP installment amount can be as small as ₹500 per month and is similar to a recurring deposit.
SIPs help to achieve financial goals by investing small sums of money on a monthly basis that eventually leads to accumulating the required corpus for reaching the goal.
SIP's bring in an investment discipline for the investor.
SIPs are done in open-ended funds where the investors can invest and take out the money anytime.
There is no fixed tenor for running SIP.
Once the SIP tenor is fixed, it can BE stopped in between or could be continued even after the tenor by placing the request with the respective mutual fund company.
A mutual fund is a pool of money managed by a professional Fund Manager.
It is a trust that collects money from a number of investors who share a common investment objective and invests the same in equities, bonds, money market instruments and/or other securities.