Naga Peace Talks: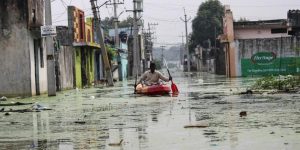 The Nagaland Government appealed to all Naga political groups and extremist groups to cooperate in establishing unity, reconciliation and peace in the region.
The peace process between the central government and two sets of the Naga extremist groups has been delaying for more than 23 years.
Nagas are a hill people who are estimated to number about 2.5 million (1.8 million in Nagaland, 0.6 million in Manipur and 0.1 million in Arunachal states) and living in the remote and mountainous country between the Indian state of Assam and Burma.
The key demand of Naga groups has been a Greater Nagalim (sovereign statehood) i.e redrawing of boundaries to bring all Naga-inhabited areas in the Northeast under one administrative umbrella.
It includes various parts of Arunachal Pradesh, Manipur, Assam and Myanmar as well.
The demand also includes the separate Naga Yezabo (Constitution) and Naga national flag.
The 2015 agreement apparently made the peace process inclusive but it created suspicion about the central government exploiting divisions within the Nagas on tribal and geopolitical lines.
The issue of integration of contiguous Naga-inhabited areas of Manipur, Assam and Arunachal Pradesh in view of the demand for territorial unification of 'Greater Nagalim' will trigger violent clashes in the different affected states.
Another major hindrance to the peace process in Nagaland is the existence of more than one organisation, each claiming to be representative of the Nagas.