Nal Se Jal' Yojana:Union Budget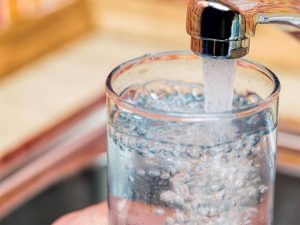 An allocation of Rs 60,000 crore has been made to cover 3.8 crore households in 2022-23 under Har Ghar, Nal Se Jal scheme.
Nal Se Jal Yojana Launched in 2019.
Nodal Agency: Ministry of Jal Shakti
Aim: To provide piped drinking water to every rural home by 2024
It is a component of the government's Jal Jivan Mission.
The scheme is based on a unique model where paani samitis (water committee) comprising villagers will decide what they will pay for the water they consume.
The tariff they fix will not be the same for everyone in the village. Those who have large households will pay more, while poor households or households where there is no earning member, will be exempted.
According to a 2018 NITI Aayog report, 600 million Indians face high to extreme water stress and about two lakh people die every year due to inadequate access to safe water.
By 2030, the country's water demand is projected to be twice the available supply, implying severe water scarcity for hundreds of millions of people and an eventual ~6% loss in the country's GDP.
Studies also show that 84% of rural homes have no access to piped water, with more than 70% of the country's water contaminated.
About Jal Jeevan Mission:
JJM envisages supply of 55 litres of water per person per day to every rural household through Functional Household Tap Connections (FHTC) by 2024.
It is under the Ministry of Jal Shakti.
It was launched in 2019
The Mission is based on a community approach to water and includes extensive Information, Education and Communication as a key component of the mission.
JJM looks to create a jan andolan for water, thereby making it everyone's priority.
The fund sharing pattern between the Centre and states is 90:10 for Himalayan and North-Eastern States, 50:50 for other states, and 100% for Union Territories.