National Highways Infra Trust (NHAI InvIT):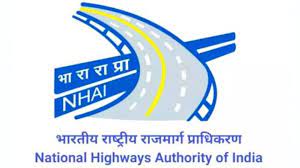 According to the Union Minister for Road Transport and Highways, National Highways Infra Trust (NHAI InvIT) is looking to raise additional ₹3,800 crore and around Rs 1,500 crore were being garnered through an issue of non-convertible debentures (NCDs) with a long-dated maturity of 24 years.
These InvIT bonds will be listed on BSE and NSE, providing an opportunity for investors to invest and trade.
NHAI InvIT is the infrastructure investment trust sponsored by the National Highways Authority of India (NHAI) to support the government's National Monetisation Pipeline (NMP).
NHAI's InvIT is a Trust established by NHAI under the Indian Trusts Act, 1882 and SEBI (Security and Exchange Board of India) regulations.
The Union Cabinet chaired by Prime Minister Narendra Modi had approved the NHAI's Infrastructure Investment Trust (InvIT) in December 2019.
InvITs:
Infrastructure investment trusts are institutions similar to mutual funds, which pool investments from various categories of investors and invest them into completed and revenue-generating infrastructure projects, thereby creating returns for the investor.
The capital market regulator notified the SEBI (Infrastructure Investment Trusts) Regulations, 2014 on September 26, 2014, and these trusts are likely to help facilitate investment in the infrastructure sector.
Structured like mutual funds, they have a trustee, sponsor(s), investment manager and project manager.
While the trustee (certified by Sebi) has the responsibility of inspecting the performance of an InvIT, sponsor(s) are promoters of the company that set up the InvIT.