National AI Portal: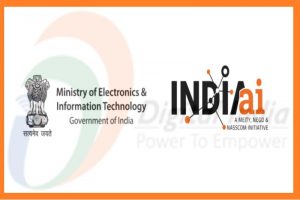 The 'National AI Portal', celebrated its first anniversary on 28th May, 2021.
It is a joint initiative by the Ministry of Electronics and IT (MeitY), National e-Governance Division (NeGD) and NASSCOM.
NeGD: In 2009, NeGD was created as an Independent Business Division under the Digital India Corporation (a not-for-profit company set up by MeitY).
NASSCOM: A not-for-profit industry association, is the apex body for the IT and IT-enabled products and services sector in India.
It serves as a central hub for Artificial Intelligence (AI) related news, learning, articles, events, and activities, etc., in India and beyond.
About Artificial Intelligence (AI):
It describes the action of machines accomplishing tasks that have historically required human intelligence.
It includes technologies like machine learning, pattern recognition, big data, neural networks, self algorithms, etc.
AI involves complex things such as feeding a particular data into the machine and making it react as per the different situations.
AI is being used across different industries including finance and healthcare.
As per a report by PwC, India reported a 45% increase in the use of AI, the highest among all countries, following the outbreak of the virus.