National Technical Textiles Mission (NTTM):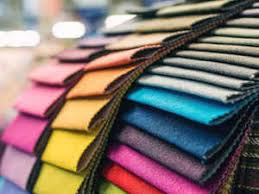 The Ministry of Textiles in partnership with Northern India Textile Research Association (NITRA) and Indian Technical Textile Association (ITTA) organized a full-day event "National Conclave on Technical Textiles – Protech"
Technical Textiles are textile products which are manufactured primarily for their functionality and use rather than the aesthetic appeal.
These products are broadly classified into 12 different categories- Agrotech, Oekotech, Buildtech, Meditech, Geotech, Clothtech, Mobiltech, Hometech, Sportstech,Indutech, Protech, Packtech.
The Ministry of Textiles has launched NTTM to increase the penetration level of technical textiles in India while leveraging the extraordinary growth rate of the sector.
The Indian Technical Textiles Sector has an Annual Average Growth Rate (AAGR) of 12% which is three times the world average of 4%.
The aim of the mission is to position India as a global leader in Technical Textiles.
The NTTM has been approved with an implementation period of four years starting from FY 2020-21 till FY 2023-24.
The total outlay of the mission is INR 1480 Cr.
The Mission has a target to take domestic market size of technical textile sector to $ 40-50 Bn by the year 2024 with an average growth rate of 15-20% per annum.