Reserve Bank Of India Joined The Network For Greening The Financial System (NGFS):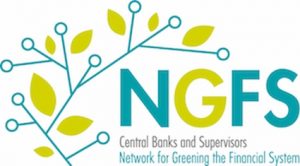 The Reserve Bank of India (RBI) joined the Network for Greening the Financial System (NGFS).
The RBI expects to benefit from the membership of NGFS by learning from and contributing to global efforts on climate finance, which has assumed significance in the context of climate change.
The Network for Greening the Financial System:
It is a global network of central banks and supervisory authorities advocating a more sustainable financial system.
It aims to analyze the consequences of climate change for the financial system and to redirect global financial flows in order to enable low-carbon economic growth.
It was created at the Paris One Planet Summit in December 2017 and its secretariat is hosted by the Banque de France.
Climate Finance:
Climate Finance refers to local, national or transnational financing—drawn from public, private and alternative sources of financing.
It seeks to support mitigation and adaptation actions that will address climate change.