Ngozi Okonjo-Iweala: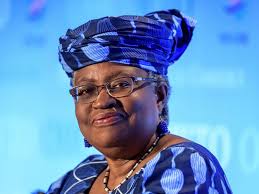 Ngozi Okonjo-Iweala has been appointed the new chief of the World Trade Organization, becoming the first woman to ever lead the institution and the first African citizen to take on the role.
Roles and functions of Director General of WTO:
The director-general of the World Trade Organization is the officer of the World Trade Organization responsible for supervising and directing the organization's administrative operations.
The Director-General has little power over matters of policy – the role is primarily advisory and managerial.
The Director-General supervises the WTO secretariat of about 700 staff and is appointed by WTO members for a term of four years.