November 11: Onake Obavva Jayanti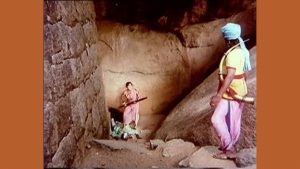 From this year, the Karnataka government has decided to celebrate 'Onake Obavva Jayanti' on November 11 throughout the state
Onake Obavva is a woman warrior who fought the forces of Hyder Ali single-handedly with a pestle ('onake' in Kannada) in Chitradurga in the 18th century.
She died protecting the Chitradurga Fort, which was ruled by Madakari Nayaka in the 18th century.
Obavva is considered to be the epitome of Kannada pride and celebrated along with other women warriors of Karnataka state.
Onake Obavva's courage and quick thinking have been praised by the people of Karnataka, especially in the Chitradurga region, where a stadium is named after her.
Inspired by Onake Obavva, in 2018, the Chitradurga police started 'Obavva Pade', a squad of women police constables to protect and educate women in the district.
This was later extended to Bangalore.