Nuakhai Juhar : Social Festival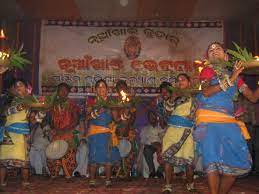 The Prime Minister of India greeted the people on the auspicious occasion of Nuakhai Juhar.
Nuakhai Juhar is an important social festival of Western Odisha and adjoining areas of Simdega in Jharkhand.
The word nua means new, and khai means food.
Objective is an agricultural festival which is observed to welcome the new rice of the season.
It is observed on the fifth day of the lunar fortnight of the month of Bhadrapada or Bhadra (August–September), the day after the Ganesh Chaturthi festival.