Nutrition And TB Linkage : Lancet Study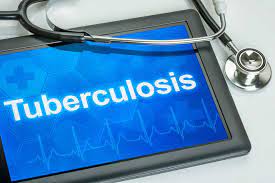 New studies published in The Lancet and The Lancet Global Health journals provide evidence that improved nutrition can significantly reduce tuberculosis (TB) incidence and mortality in India.
The Reducing Activation of Tuberculosis by Improvement of Nutritional Status (RATIONS) trial conducted in Jharkhand (the state has a high TB burden) revealed:

Better nutrition among patients with lung TB can lead to a 40% reduction in all forms of TB and a nearly 50% reduction in infectious TB
Underweight TB patients who experience early weight gain can have their risk of mortality reduced by 60%.
Nearly 30 households would need to be provided nutritional supplementation to prevent one case of TB

The trials' findings are particularly significant as undernutrition has emerged as a leading risk factor for TB worldwide.
These results could have policy implications and contribute to India's goal of eliminating TB by 2025
Tuberculosis (TB) is an infectious disease caused by the bacterium Mycobacterium tuberculosis. It primarily affects the lungs but can also affect other parts of the body.
As per the WHO Global TB Report 2022: India's TB incidence for the year 2021 is 210 per 100,000 population (a decline of over 18% from 2020)
India has a large burden of the world's TB, with an estimated economic cost of US$100 million lost annually due to this disease.
As per the WHO Global TB Report 2022, TB cases are attributable to five risk factors — undernourishment, HIV infection, alcohol use disorders, smoking and diabetes.