Online Voting For Non-Resident Indians: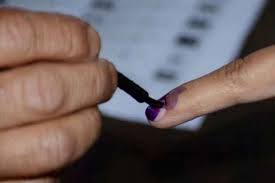 The Union Minister for Law and Justice in response to a question in the Lok Sabha stated that the government is exploring the possibility of allowing online voting for Non-Resident Indians (NRI).
In 2020, the Election Commission of India (ECI) in a proposal to the Law Ministry proposed to extend the facility of postal ballots to eligible NRIs for the various State Assembly elections to be held in 2021.
The ECI then, had proposed amending the Conduct of Election Rules, 1961, in order to allow this facility.
The postal ballots were to be sent to NRIs electronically after which they will send the ballots back, after choosing their candidate, via post.
It was through the Representation of the People (Amendment) Act, 2010, eligible NRIs who had stayed abroad beyond six months were allowed to vote, but only in person at the polling station where they have been enrolled as an overseas elector.
Prior to 2010, an Indian citizen who is an eligible voter and was residing abroad for more than six months, would not have been able to vote in elections.
This was because the NRI's name was deleted from electoral rolls if he or she stayed outside the country for more than six months at a stretch.
An NRI can vote in the constituency in his/her place of residence, as mentioned in the passport, is located.
He/She can only vote in person and will have to produce her passport in original at the polling station for establishing identity.