Continuously Operating Reference Stations (CORS) Network: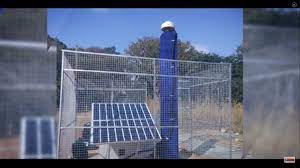 The Union Minister of State (Independent Charge) Science & Technology launched the state-of-the-art National Survey network of Continuously Operating Reference Stations" (CORS).
It is capable of precise Location based services, which are capable of providing centimetre level positioning services in real-time
These stations will be operated by the Survey of India.
The Survey of India has set up more than 1,000 CORS stations across India.
These stations are capable of providing Real Time Positioning Service.
The CORS network is available 24 /7 throughout the year.
CORS based precision services will boost auto navigation and machine control-based solution in Agriculture, Mining, Construction, Transport and Civil Aviation sector.
This will open new domains of innovation and research and create a Geospatial based ecosystem in these sectors.
CORS data will also aid in various scientific studies like Upper Atmosphere and Space weather studies, Meteorology and weather forecast, Plate motion and Tectonic studies, Seismology and Hydrology etc.