Agriculture Infrastructure Fund :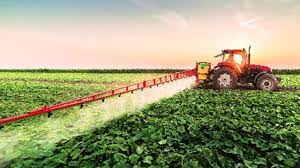 Agriculture Infrastructure Fund has crossed the Rs. 8000 crore mark after receiving 8,665 applications worth Rs. 8,216 crores. The largest share of the pie is contributed by Primary Agricultural Credit Societies (PACS) (58%), agri-entrepreneurs (24%) and individual farmers (13%).
The Agriculture Infrastructure Fund is a medium – long term debt financing facility for investment in viable projects for post-harvest management infrastructure and community farming assets through interest subvention and credit guarantee.
The duration of the scheme is from FY2020 to FY2029 (10 years).
Under the scheme, Rs. 1 Lakh Crore will be provided by banks and financial institutions as loans with interest subvention of 3% per annum and credit guarantee coverage under CGTMSE for loans up to Rs. 2 Crores.
Eligible beneficiaries include farmers, FPOs, PACS, Marketing Cooperative Societies, SHGs, Joint Liability Groups (JLG), Multipurpose Cooperative Societies, Agri-entrepreneurs, Start-ups, and Central/State agency or Local Body sponsored Public-Private Partnership Projects.