Paediatric Rare Genetic Disorders (PraGeD):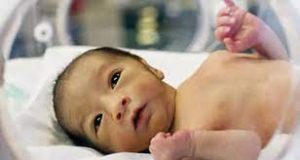 The Centre for DNA Fingerprinting and Diagnostics (CDFD), Hyderabad has initiated an inter-disciplinary approach to decode the genetic mutations that causes Pediatric Rare Genetic Disorders (PRaGeD).
The 'Mission on Paediatric Rare Genetic Disorders (PraGeD)' is a PAN-India initiative funded by the Department of Biotechnology (DBT), Ministry of Science and technology, Government of India.
The centre will be collaborating with paediatrics departments of medical colleges besides, DBT's own diagnostic centres set up under the Unique Methods of Management of Inherited Disorders (UMMID) programme and others across India to analyse samples from children with rare genetic disorders and their parents.
CDFD is developing a state of the art facility to study the Pediatric Rare Genetic Diseases.
Scientists at the CDFD will perform high-throughput Whole Exome Sequencing (WES)/ Whole Genome Sequencing (WGS), analysis of sequence data, functional validation of the novel genes/variants, a database of phenotype-genotype to determine which gene/mutation(s) cause rare disease condition
The rare genetic diseases are a global public health concern with 350 million people affected worldwide and about 70 million Indians.
They are common in South Asia and underestimated.
About 95% of the rare genetic diseases do not have a single approved drug for treatment with about 30% children suffering and many may not live till the age of five.