Petroleum Coke : For Lithium-Ion Batteries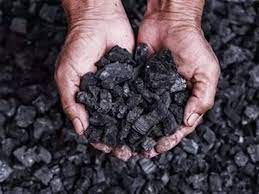 The Union government of India permitted the import of pet coke for making graphite anode material for lithium-ion batteries.
Petroleum Coke is a final carbon-rich solid material and residual waste material extracted from oil refining.
It is a spongy, solid residue from oil distillation that can be burned for fuel similar to coal.
It is a byproduct created when bitumen is found in tar sands.
Bitumen contains a higher number of carbon atoms than regular oil and it's these atoms, extracted from large hydrocarbon molecules using heat, that go on to form petcoke.
It is high in calorific value and easy to transport and store.
It releases toxic gases like carbon dioxide, nitrous oxide, mercury, arsenic, chromium, nickel, and hydrogen chloride after burning.
There are two distinctive grades of Petroleum Coke viz. Calcinable or Green Petcoke and Fuel Grade Petcoke.
It is widely used by power stations and several manufacturing industries including cement, steel and textile plants in India.