Lithium Mining: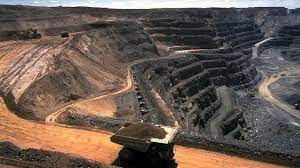 The Serbia government has revoked the licenses for lithium mining to Rio Tinto, an Anglo-Australian multinational mining organisation, following protests for nearly two months.
Serbians have been protesting against Rio Tinto's plans to mine lithium in the Jadar valley near Lozinca town in the country.
Rio Tinto had discovered lithium deposits in the country in 2006 and had bought land in the Lozinca area in Serbia the mine would have produced enough lithium to operate one million electric vehicles along with boric acid and sodium sulphate.
While Rio Tinto has said to be fulfilling all Serbia's and European Union's environmental standards, protestors have been pointing out that lithium mining in the $2.4-billion project would irrevocably pollute the drinking water.
Serbian capital Belgrade is surrounded by lignite mines and coal power plants powered by these mines, which only make the pollution worse.