PM-PRANAM Scheme: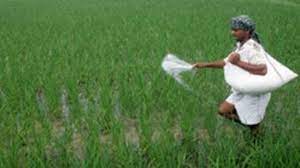 The Cabinet Committee on Economic Affairs (CCEA) approved the PM Programme for Restoration, Awareness, Generation, Nourishment and Amelioration of Mother Earth (PM-PRANAM) scheme.
PM-PRANAM scheme aims to reduce the use of chemical fertilisers by incentivising the state.
Under the scheme, the states which will adopt alternative fertilisers will be incentivised with the subsidy that is saved by reducing the use of chemical fertilisers.
The main objective of the scheme is to encourage the balanced use of fertilisers in conjunction with bio fertilisers and organic fertilisers.
The government will evaluate the utilisation of fertilisers in terms of increase or decrease in overall consumption in a year vis-a-vis consumption over the past three years.
The Integrated Fertilisers Management System (iFMS) is the platform envisaged to track the use of fertilisers.