Transforming Cantonment Towns: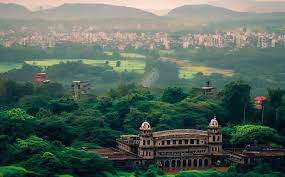 The Ministry of Defence (MoD) has proposed to excise civil areas in 58 cantonments, with plans to merge them with State municipalities.
Cantonment Board is an organization established to administer and manage the civilian population living in cantonment areas.
It operates in accordance with the provisions of the Cantonment Act of 2006 and falls under the jurisdiction of the Union Defence Ministry.
The boards comprise elected representatives as well as ex-officio and nominated members as per the Cantonments Act, 2006.
A cantonment board consists of eight elected members, three nominated military members, three ex-officio members (station commander, garrison engineer and senior executive medical officer), and one representative of the district magistrate.
The station commander of the cantonment is the ex-officio president of the board and an officer of the Indian Defence Estates Service (IDES) or Defence Estates Organisation is the chief executive officer and member-secretary of the board.
The boards have a term of five years.
The boards are classified into four categories depending on their size and population.

Category I cantonments are those with populations above 50,000;
Category II between 10,000 and 50,000;
Category III between 2,500 and 10,000,
Category IV with populations below 2,500.

There are a total 66 cantonment boards are present in India.