Green Railways: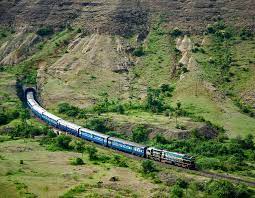 Indian Railways (IR) is working in mission mode to become the "largest Green Railways" in the world and is moving towards becoming a "net zero carbon emitter" before 2030.
Railway Electrification which is environmentally friendly and reduces pollution has increased nearly ten times since 2014. Railways have planned to electrify balance Broad Gauge (BG) routes by December 2023 to achieve 100% electrification of BG routes.
Green certification: 19 Railway Stations have also achieved Green Certification including 3 Platinum, 6 Gold, and 6 Silver ratings. 27 Railway Buildings, Offices, Campuses, and other establishments are also Green certified.
Green certification mainly covers the assessment of parameters having a direct bearing on the environment, such as energy conservation measures, use of renewable energy, Green House Gas emission reduction, water conservation, waste management, material conservation, recycling, etc.