Razorpay : 1st Payment Gateway To Support Credit Cards On UPI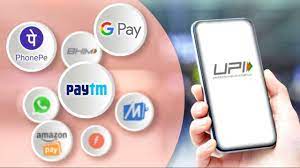 With the aim to further strengthen digital payments and boost India's credit penetration, the platform announced its readiness to support Credit Card Transactions on Unified Payments Interface (UPI).
UPI enables customers to make transactions through their bank accounts.
Linking credit cards with UPI will ensure that customers will no longer have to carry their credit cards with them at all times for payments.
As per RBI's data, despite growing steadily at the rate of 30% over the last three years, remains primarily underpenetrated with only 6% of Indians having access to a credit card.
On the other hand, UPI has recorded over 731 crore transactions in Oct 2022 alone being used by more than 40% of Indians.
With RuPay credit cards being enabled on UPI, Razorpay merchants can begin accepting credit card payments on UPI, with minimal changes to their existing setup.
Payment Gateways is a technology used by merchants to accept debit/credit card purchases from customers.
It includes physical card reading devices found in brick-and-mortar retail stores and the payment processing portals found in online stores.