Red Pandas: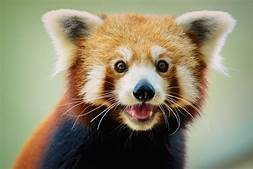 The Singalila National Park in West Bengal, will soon get new red pandas.
A zoo in the picturesque Darjeeling Hills has started an ambitious programme to augment the wild red panda population.
In the first rewilding programme of red pandas (Ailurus fulgens) in India, the Padmaja Naidu Himalayan Zoological Park will release 20 of these furry endangered mammals in about five years to the forests.
The number of red pandas has been declining in the wild, even in the Singalila and Neora Valley National Parks, the two protected areas where the mammal is found in the wild in West Bengal.
Recent studies estimate that there are 38 of them in Singalila and 32 in Neora.
The Padmaja Naidu park, at a height of about 2,000 metres above the sea level, is one of the high-altitude zoos in the country and has been quite successful in captive breeding of the furry mammals.