Grameen Udyami Scheme: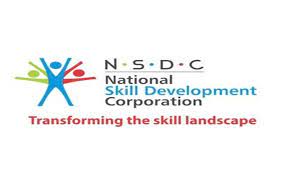 Union Minister of State for Skill Development & Entrepreneurship will attend the felicitation ceremony of over 200 tribal women who have completed training under Phase 3 of the Grameen Udyami Scheme in Jharkhand.
Grameen Udyami Scheme was launched to augment skill training in tribal communities for inclusive and sustainable growth.
It is funded by the National Skill Development Corporation.
The project is being implemented in Maharashtra, Rajasthan, Chhattisgarh, Madhya Pradesh, Jharkhand, and Gujarat.
It is implemented under the Sansadiya Sankul Pariyojana to expand the rural/local economy, enhance employment opportunities, reduce forced migration and also lead to the conservation of natural resources.
The National Skill Development Corporation (NSDC) is a non-profit public limited company established on July 31, 2008, under Section 25 of the Companies Act, 1956.
The Ministry of Finance established it as a Public Private Partnership (PPP) model.
The Government of India, through the Ministry of Skill Development and Entrepreneurship (MSDE), owns 49% of NSDC, while the private sector owns the remaining 51%.