RISAT-2: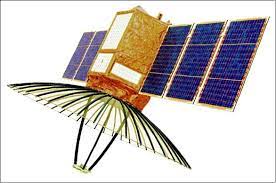 The Indian Space Research Organisation's (ISRO) RISAT (Radar Imaging Satellite)-2 satellite has made an uncontrolled re-entry into the Earth's atmosphere at the predicted impact point in the Indian Ocean near Jakarta.
RISAT-2 is India's first "eye in the sky" which keep surveillance on the country's borders as part of anti-infiltration and anti-terrorist operations.
RISAT-2:
The principal sensor of Risat-2, considered a 'spy' satellite, was an X-band synthetic-aperture radar from Israel Aerospace Industries.
Risat-2 was built more quickly following the 2008 Mumbai terror attacks due to delay with the indigenously developed C-band for Risat-1 satellite.
The satellite, which was India's first dedicated reconnaissance satellite, possessed day-night as well as all-weather monitoring capability.
It was also used to track hostile ships at sea that were deemed a military threat.
Risat-2, weighing about 300 kg was launched on April 20, 2009, by the PSLV-C12 launch vehicle.