Protest Against Bokang-Baling Hydroelectric Project: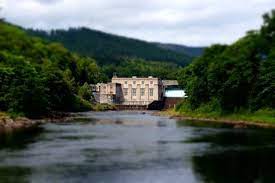 Residents of Pithoragarh district's Dharchula town recently staged a protest against the proposed Bokang-Baling Hydroelectric Project.
Bokang-Baling Hydroelectric Project is a proposed hydroelectric project on river Dhauliganga in the Pithoragarh district in Uttarakhand.
It has a proposed installed capacity of 165 MW.
The project involves the construction of a concrete gravity dam of 65 m from river bed level and an underground Power House.
The project is being implemented by THDC India Limited.

THDC India Limited (Formerly Tehri Hydro Development Corporation Limited) is a company jointly owned by the Government of India and the Government of Uttar Pradesh.
Dhauliganga river:
It rises in the vicinity of the Niti Passin the border regions between Garhwal region of Uttarakhand and southwestern Tibet.
It is one of the important tributaries of Alaknanda, the other being the Nandakini, Pindar, Mandakini, and Bhagirathi.
It meets the Alaknanda River(the major source stream of the Ganges river) at Vishnuprayag in Uttarakhand.
The length of this river is about 94 km.