Scary Barbie : Recently Discovered Black Hole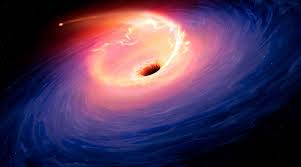 Scientists named the recently discovered black hole "Scary Barbie," after a beloved children's character.
Scary Barbie is a supermassive black hole that is devouring a star with a thousand times the brightness of a supernova.
It was first observed in 2020 and named ZTF20abrbeie.
It is one of the most luminous, energetic, long-lasting transient objects in the sky.
It is also extremely far away and in a somewhat neglected corner of the sky.
The researchers discovered it using an AI engine called REFITT (Recommender Engine
For Intelligent Transient Tracking).
The AI engine looks through observations from many different telescopes around the World.