Covid-19 Delta Plus Variant: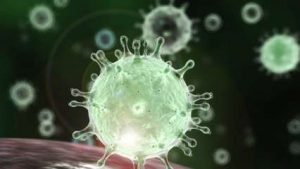 The Union Ministry of Health and Family Welfare (MoHFW), has warned people against the new Covid-19 strain 'Delta Plus' (DP).
There is fear that this new variant may spark the third wave of Covid-19.
Delta plus (B.1.617.2.1/(AY.1) is a new variant of the SARS-CoV-2 coronavirus formed due to a mutation in the Delta strain of the virus (B.1.617.2 variant).
It is technically the next generation of SARS-COV-2.
This mutant of Delta was first detected in Europe in March 2021.
The Delta variant that was first detected in India (in February 2021) eventually became a huge problem for the whole world.
However, the Delta Plus variant, at present, is limited to smaller areas in the country.
It is resistant to monoclonal antibodies cocktail.
Since it's a new variant, its severity is still unknown.
People reported symptoms like headaches, sore throats, runny noses, and fever.
The World Health Organisation (WHO) is tracking this variant as part of the Delta variant, it is doing so for other Variants of Concern with additional mutations.
Transmissibility: It has acquired the spike protein mutation called K417N which is also found in the Beta variant first identified in South Africa.
The spike protein is used by SARS-CoV-2, the virus which causes Covid-19, to enter the host cells.
Some scientists fear that the mutation combined with other existing features of the Delta variant could make it more transmissible.