Second Ananda Coomaraswamy Memorial Lecture: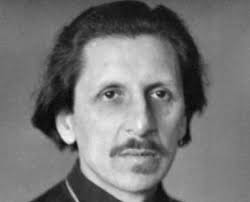 The Indira Gandhi National Centre for the Arts (IGNCA) organized the Second Ananda Coomaraswamy Memorial Lecture on October 6, 2023.
The lecture was held to commemorate the 76th Death Anniversary of A.K. Coomaraswamy, a pioneering art historian of the 20th century.
The topic of the lecture was "Towards Decolonizing Indian Art History via the Problem of Mimesis in the Citrasutra."
A.K. Coomaraswamy was a renowned art historian known for his intellectual eloquence and advocacy for the indigenous roots of Indian art.
His work remains influential and inspiring across various fields of study.
IGNCA acquired Coomaraswamy's collection of books, art objects, paintings, photographs, and correspondences in 2008.
The lecture aims to acknowledge A.K. Coomaraswamy's significant contributions to the field of art and culture.
It focuses on the theme of decolonizing Indian art history and revisiting the theory of performative mimesis (anukarana vada) in Indian aesthetics.