Sagar Parikrama Phase-IX: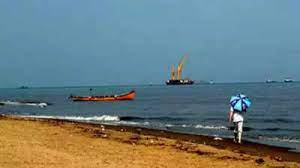 The Indian government announced that the ninth phase of the 'Sagar Parikrama' programme will commence on October 7, 2023. 'Sagar Parikrama' is aimed at addressing the issues of fishermen and other stakeholders
The ninth phase of the programme will cover coastal districts in Tamil Nadu and Puducherry.
The covered areas include Pudukkottai, Thanjavur, Nagapattinam, Mayiladuthurai, Cuddalore, Viluppuram, Chengalpattu, Chennai, Karaikal, and Puducherry.
The journey will begin in Thondi, Ramnad district of Tamil Nadu, and continue to Chennai, passing through various districts and Puducherry.
The first eight phases of 'Sagar Parikrama' covered 4,115 km in eight coastal states and union territories, including Gujarat, Diu and Daman, Maharashtra, Goa, Karnataka, Kerala, Puducherry, and Andaman and Nicobar.