Senari Massacre Of 1999: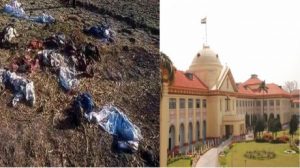 The Supreme Court on Monday (July 12) agreed to hear the Bihar government's appeal against the acquittal by Patna High Court in May of 14 accused in the Senari massacre of 1999.
Senari massacre of 1999:
On March 18, 1999, 34 upper caste men were forced out of their homes in Senari village of Jehanabad district allegedly by cadres of the now defunct Maoist Communist Centre (MCC), and slaughtered near the village temple.
The massacre was a sequel in the prolonged caste war between the MCC and private armies of upper caste villagers, especially the Ranbir Sena led by Barmeshwar Mukhiya, who was jailed in 2012.
On November 15, 2016, a Jehanabad court sentenced 11 accused to death, and awarded the life sentence to three others. Three of those convicted challenged the verdict in the High Court.
The Senari massacre saw the killing of the largest number of upper caste victims (34) after the Dalelchak-Bhagora massacre of Aurangabad in 1987, in which 42 upper caste people including 21 of a single family were killed.
On the other side, the biggest loss of lives came in the Laxmanpur-Bathe massacre of Jehanabad in 1997, in which 58 Dalits and OBCs were killed by the Ranbir Sena.