Serious And Major Concerns About Cryptocurrencies: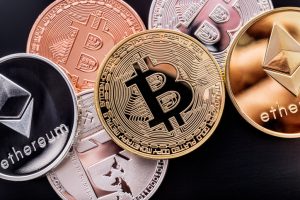 RBI Governor Shaktikanta Das recently said the central bank continues to have "serious and major" concerns about cryptocurrencies like Bitcoin and has conveyed them to the government.
Private cryptocurrencies like Bitcoin, which are unregulated, mined through a complex process and have highly volatile prices, are under the regulatory gaze in India despite their proliferation as an asset class.
An inter-ministerial panel on cryptocurrency has recommended that all private cryptocurrencies, except any virtual currencies issued by state, will be prohibited in India.
The Reserve Bank of India (RBI) has also raised concerns on the cryptocurrencies traded in the market and conveyed them to the Centre.
Back in March 2020, the Supreme Court had allowed banks and financial institutions to reinstate services related to cryptocurrencies by setting aside the RBI's 2018 circular that had prohibited them (Based on the ground of "proportionality").
Cryptocurrencies:
Cryptocurrencies are digital currencies in which encryption techniques are used to regulate the generation of units of currency and verify the transfer of funds, operating independently of a central bank.