National Curriculum Framework (NCF):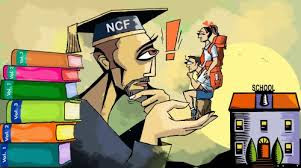 The Centre has started the process to revise school textbooks by appointing former Indian Space Research Organisation (ISRO) chairman K. Kasturirangan as the head of a 12-member steering committee responsible for developing a new National Curriculum Framework (NCF).
Kasturirangan also chaired the drafting committee for the National Education Policy, 2020 which recommended the development of a new NCF. The steering committee has been given a tenure of three years to complete its task, said an Education Ministry statement.
The last such framework was developed in 2005. It is meant to be a guiding document for the development of textbooks, syllabi and teaching practices in schools across the country.
The subsequent revision of textbooks by the National Council of Educational Research and Training will draw from the new NCF.
In fact, the steering committee will develop four such frameworks, one each to guide the curriculum of school education, teacher education, early childhood education and adult education.