State Of Global Internet Freedom In 2023: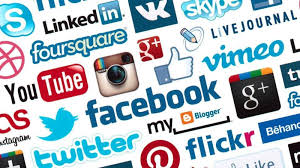 According to a report by Freedom House (a Washington DC-based non-profit) on the state of Global Internet Freedom in 2023, there is a concerning trend of declining Internet freedom for the 13th consecutive year, with 29 countries experiencing a deterioration in the environment for human rights online.
The report covers developments between June 2022 and May 2023.
It evaluates Internet freedom in 70 countries, accounting for 88% of the world's Internet users
The report evaluates countries based on five censorship methods, including Internet connectivity restrictions, blocks on social media platforms, website blocks, VPN blocks, and forced removal of content.
Highlights of the Report:
Artificial intelligence (AI) plays a critical role in digital repression. AI-based tools are increasingly sophisticated and accessible, being utilized to spread disinformation in at least 16 countries.
Additionally, AI enhances content censorship efficiency in 22 countries by automating the removal of content deemed unacceptable for political, social, or religious reasons.
A record high of 55 out of the 70 assessed countries witnessed legal repercussions for online expression.
Moreover, in 41 countries, individuals were assaulted or killed due to their online statements.
Iran witnessed a sharp rise in digital repression due to Internet shutdowns, blocking of social media platforms, and increased surveillance to suppress anti-government protests.
China remained the worst country for Internet freedom for the ninth consecutive year, followed by Myanmar as the second most repressive country for online freedom.
India has incorporated AI-based censorship into its legal framework, impacting freedom of expression and criticism of the ruling party.
The report warns about adverse repercussions for Indian democracy due to the expanding censorship regime, creating an uneven playing field as the country prepares for general elections in 2024.