SWAMIH Fund: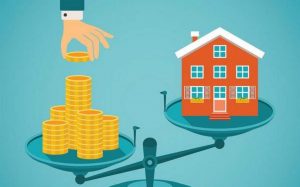 The Government of India's Special Window for Affordable & Mid-Income Housing (SWAMIH) completed its first residential project.
The residential project – Rivali Park, located in suburban Mumbai, was the first housing project in India to have received funding under the SWAMIH Fund.
SWAMIH Fund: This is a government-backed fund that was set up as a Category-II AIF (Alternate Investment Fund) debt fund registered with SEBI, launched in 2019.
SWAMIH Investment Fund was formed to complete construction of stalled, RERA-registered affordable and mid-income category housing projects which are stuck due to paucity of funds.
The Investment Manager of the Fund is SBICAP Ventures, a wholly-owned subsidiary of SBI Capital Markets, which in turn is a wholly-owned subsidiary of the State Bank of India.
The Sponsor of the Fund is the Secretary, Department of Economic Affairs, Ministry of Finance, on behalf of the Government of India.
Alternative Investment Fund (AIF):
AIF means any fund established or incorporated in India which is a privately pooled investment vehicle that collects funds from sophisticated investors, whether Indian or foreign, for investing it in accordance with a defined investment policy for the benefit of its investors.
Regulation 2(1)(b) of Securities and Exchange Board of India (SEBI) Regulations (AIFs), 2012 lays down the definition of AIFs.
Through a company, or a Limited Liability Partnership (LLP), an Alternative Investment Fund can be established.
AIF does not include funds covered under the SEBI (Mutual Funds) Regulations, 1996, SEBI (Collective Investment Schemes) Regulations, 1999, or any other regulations of the Board to regulate fund management activities.
Other exemptions include family trusts, employee welfare trusts, or gratuity trusts.