SWAMIH Fund: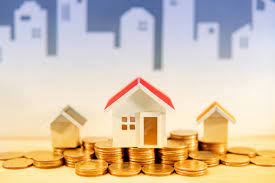 The SWAMIH (Special Window for Affordable & Mid-Income Housing) fund has made its first complete exit from an investment made for completion of a residential project in Mumbai.
It has already completed over 1,500 homes in seven projects and is on track to complete at least 10,000 homes every year.
This is a government backed fund that was set up as a Category-II AIF (Alternate Investment Fund) debt fund registered with SEBI (Securities and Exchange Board of India), launched in 2019.
Liquidity squeeze and the cash trap situation that the real estate sector faced in 2019 made things difficult, prompting the government to launch this scheme.
Liquidity squeeze or cash trap is a situation where interest rates are as low so that investors prefer to save rather than invest.
The Investment Manager of the Fund is SBI(State Bank of India)CAP Ventures, a wholly-owned subsidiary of SBI Capital Markets, which in turn is a wholly-owned subsidiary of the SBI.
The Sponsor of the Fund is the Secretary, Department of Economic Affairs, Ministry of Finance, on behalf of the Government of India.
Eligibility Criteria: The real estate projects seeking last-mile funding from SWAMIH must be Real Estate (Regulation and Development) Act (RERA)-registered which have been stalled due to a lack of adequate funds.
Each of these projects must be very close to completion.
They must also fall under the 'Affordable and Middle Income Project' category (any housing projects wherein housing units do not exceed 200 sq.m.).
Net-worth positive projects are also eligible for SWAMIH funding. Net-worth positive projects are those projects for which the value of their receivables (debts owed to them by buyers), plus the value of their unsold inventories is greater than their completion costs and outstanding liabilities
Aim:To provide financing to enable completion of stalled housing projects and ensure delivery of apartments to homebuyers.
Significance of Fund: It helps unlock liquidity in the real estate sector and provide a boost to core industries such as cement and steel.