The Civil War In Yemen: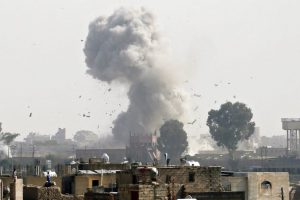 The civil war in Yemen — between the Saudi-led coalition and the Iran-backed Houthi rebels — saw a historic two-month truce deal last week, the first of its kind since 2016.
The parties agreed to halt all offensive military, air, ground and maritime operations inside Yemen and across its borders.
Under the deal, commercial flights will now be able to operate from the Houthi-held capital of Sanaa, fuel ships will be allowed to pass into the port of al-Hudaydah.
The ceasefire agreement, brokered by the United Nations came into effect on April 2. The deal also coincided with the first day of Ramzan, the Muslim holi month of fasting.
The truce is the first nationwide cessation of hostilities agreed by all sides in over six years.
The war began in 2014 when Iran-backed Houthi rebels seized Sanaa and the country's northwest, sending the ruling government into exile.
Few months in, a military coalition led by Saudi Arabia intervened with a massive air campaign, hoping to drive back the Houthis and restore the government.
Since the war escalated in 2015, Yemen has suffered from one of the world's worst humanitarian crises, witnessing mass hunger, poverty and civilian deaths.
The UN estimates over 377,000 deaths due to the conflict as of late 2021.