The Competition (Amendment) Bill, 2022: Key Changes: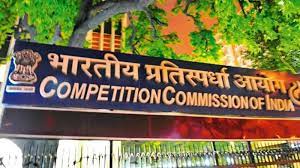 The Competition (Amendment) Bill, 2022 has been introduced that aims to improve regulatory set-up by increasing the CCI's accountability, giving it flexibility and enforcement efficiency.
Key Changes mentioned in the bill:
A board with part-time members to supervise CCI activities.
This would bring its regulatory architecture at par with that of financial regulators.
CCI to mandatorily issue penalty guidelines and give reasons in case of any divergence.
It will give much-needed certainty in regulatory environment
CCI could engage in structured negotiations with parties and arrive at mutually-workable solutions without having to go through lengthy formal proceedings.
This will bring powers of CCI on par with Sebi, which has been passing settlement orders for over a decade.
Previously CCI was only empowered to take action for abuse of dominance or anti-competitive agreements in the form of final orders in proceedings before it.
CCI can make appeals to the National Company Law Appellate Tribunal conditional on a pre-deposit of up to 25% of the penalty imposed by the CCI.
Shortening of the merger review period from 210 to 150 days
Introduction of a green channel for merger applications: Certain categories of mergers that had to wait for CCI approval would be allowed to attain full consummation without any standstill obligation under the new green-channel process.
Previously, only those agreements are allowed if agreements made between businesses at the same level of production (such as competitors that form a cartel) or businesses that are in a directly upstream or downstream market (such as agreements between a manufacturer and distributor).
If the parties do not fall in either of these brackets, anti-competitive agreements between them can go unchecked.
But the bill also recognizes other forms of cartels such as hub-and-spoke cartels, it also has a catch-all provision to enable the CCI to deal with anti-competitive pacts irrespective of the structural relationships between parties.