ChatGPT-Powered WhatsApp Chatbot: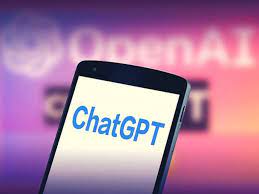 The Ministry of Electronics and IT's (MeitY) BHASHINI is working on a ChatGPT-Powered WhatsApp Chatbot to help Indian farmers learn about various government schemes.
BHASHINI (BHASHa INterface for India) is India's Artificial Intelligence (AI) led language translation platform.
The launch of the WhatsApp chatbot may take time as ChatGPT currently relies on input in English, and the support for local languages is limited.
It will let users send a question via voice notes.
A user could simply ask a question using voice notes and receive a voice-based response generated by ChatGPT.
The chatbot has been developing with the view of India's rural and agrarian population that most depend on government schemes and subsidies.
These potential users speak a wide range of languages, which makes it important to build a language model that can successfully identify and understand them.
This will help numerous farmers in India who may not be familiar with typing on smartphones.
The ChatGPT-powered WhatsApp chatbot will support 12 languages, including English, Hindi, Tamil, Telugu, Marathi, Bengali, Kannada, Odia, and Assamese.
The majority of those who will use this chatbot would not know English, for which the Government's Bhasha Daan Initiative will be used.
Bhasha Daan is an initiative to crowdsource language inputs for multiple Indian languages as part of Project BHASHINI.
It calls upon citizens to help build an open repository of data to digitally enrich his/her own language.