ChatGPT : Ethical Concerns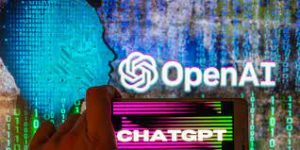 OpenAI (AI research and deployment company) opened its most recent and powerful AI chatbot, ChatGPT, to users to test its capability.
ChatGPT is a variant of GPT (Generative Pre-trained Transformer) which is a large-scale neural network-based language model developed by OpenAI.
GPT models are trained on vast amounts of text data to generate human-like text.
It can generate responses to a wide range of topics, such as answering questions, providing explanations, and engaging in conversations.
In addition to being able to "admit its mistakes, challenge false premises, and refuse unsuitable requests," the ChatGPT can also "answer follow-up questions."
The chatbot was also trained using Reinforcement Learning from Human Feedback (RLHF).
Ethical Concerns :
Some users have been experimenting with the chatbot's potential to carry out malicious actions.
It has been claimed by several users that malicious and dangerous coding is generated by the Chatbot despite their claims to be amateurs.
ChatGPT is set up to reject requests to write phishing emails or malicious code but in actual sense ChatGPT is producing an outstanding phishing email.
One concern is the potential for bias in the generated code, as the training data used to create the code generator may contain biases that are reflected in the generated code.
There is a concern that the use of code generators could lead to the loss of jobs for human programmers.
It is difficult to identify plagiarized information as a result.
Teachers and academicians have also expressed concerns over ChatGPT's impact on written assignments.