Unified District Information System For Education plus (UDISE+) Report: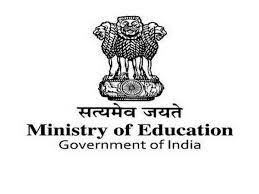 The Union Education Ministry released the detailed report on Unified District Information System for Education Plus (UDISE+) 2021-22 on school education of India.
Findings of the UDISE Plus 2021-22 Report:
A total of 94.95 lakh students entered pre-primary classes in 2021-2022, registering a drop of 10% as compared to the previous year when 1.06 crore children enrolled in these classes.
However, in 2020-2021, there was already a decline of 21% enrolment in pre-primary classes as compared to 1.35 crore the year before as the pandemic and lockdown measures resulted in school closures and classrooms moving online
Enrolment in primary classes (classes 1 to 5) also saw a drop for the first time—falling from 12.20 lakh in 2020-2021 to 12.18 lakh in 2021-2022.
However, the total number of students from primary to higher secondary increased by 19 lakhs to 25.57 crores.
Total number of schools in 2021-22 stood at 14.89 lakhs compared to 15.09 lakhs in 2020-21.
The decline was mainly due to closure of private and other management schools and grouping/clustering of schools by various states.
There were also 1.89 lakh fewer teachers as their number reduced from 96.96 lakh in 2020-2021 to 95.07 lakh in 2021-2022.
Computer facilities were available in 44.75% of schools, while Internet access was available only in 33.9% of schools.
However, their availability has improved as compared to pre-covid when only 38.5% of schools had computers and 22.3% had Internet facilities.
Gross Enrolment Ratio (GER) compares the enrolment in a specific level of education to the population of the corresponding age group.
The GER for the primary section has improved from 101.3% in 2018-2019 to 104.8% in 2021-2022.
For secondary classes, it has risen to 79.6% in 2021-22, from 76.9% in 2018-19 and for higher secondary level, it has in
Total number of Scheduled Caste enrolment increased to 4.82 Crore in 2021-22 as compared to 4.78 Crore in 2020-21.
Total Scheduled Tribe enrolment increased to 2.51 crore in 2021-22 from 2.49 crore in 2020-21.
Total other backward students also increased to 11.48 crore in 2021-22 from 11.35 crore in 2020-21.
Total enrollment of Children with Special Needs (CWSN) in 2021-22 stands at 22.67 lakh as compared to 21.91 lakh in 2020-21.