Weather Information Network Data Systems (WINDS) Portal : Launched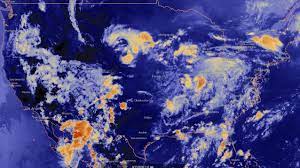 The Finance Minister recently launched the Weather Information Network Data Systems (WINDS) manual.
The manual provides stakeholders with an in-depth understanding of the WINDS portal's functionalities, data interpretation, and effective utilisation, empowering farmers, policymakers, and various agricultural entities to make well-informed choices.
Weather Information Network Data Systems (WINDS) portal:
It was launched in July, 2023 by the Ministry of Agriculture and Farmers' Welfare to leverage advanced weather data analytics to give stakeholders actionable insight to make informed weather decisions on agriculture.
Crucial weather-related information and data will be available to the farmers through WINDS.
The portal also shares the ministry's parametric crop insurance scheme, along with non-scheme parametric insurance industry.
Programmes for crop risk mitigation and disaster risk reduction and mitigation being run by the insurance industry.
The WINDS initiative is laying emphasis on setting up a strong network of weather stations.
Through this initiative, the target is to establish a wide network of weather stations at the block and gram panchayat level.
This extensive network of weather stations will enable accurate monitoring of weather patterns, effective planning, risk assessment and timely response to meteorological challenges.
The goal is to bridge the gap in weather information availability and empower decision makers, farmers and stakeholders at the grassroots level.